Recently, the Smith Farms team attended the Western Design Conference (WDC) in Jackson Hole, Wyoming. At this unique 3-day event, we met some great people. Among them were the owner and two of the interior designers from Elevated Living Design, a residential and commercial interior design company located in Jackson Hole, WY.
Elevated Living is well known in the area for their ability to turn homes and businesses into inspiring spaces. In addition to the interior design projects they take on, they also have a showroom where clients can shop for the perfect pieces to complete their interiors. Their showroom is highly curated with special furniture and décor items that are both unique and high-quality.
At the end of the Western Design Conference, the owner of Elevated Living asked if they would be able to put one of our tables in their showroom.  We readily agreed, and our Summer Olive Occasional Table is now a part of their beautiful showroom and available for purchase there.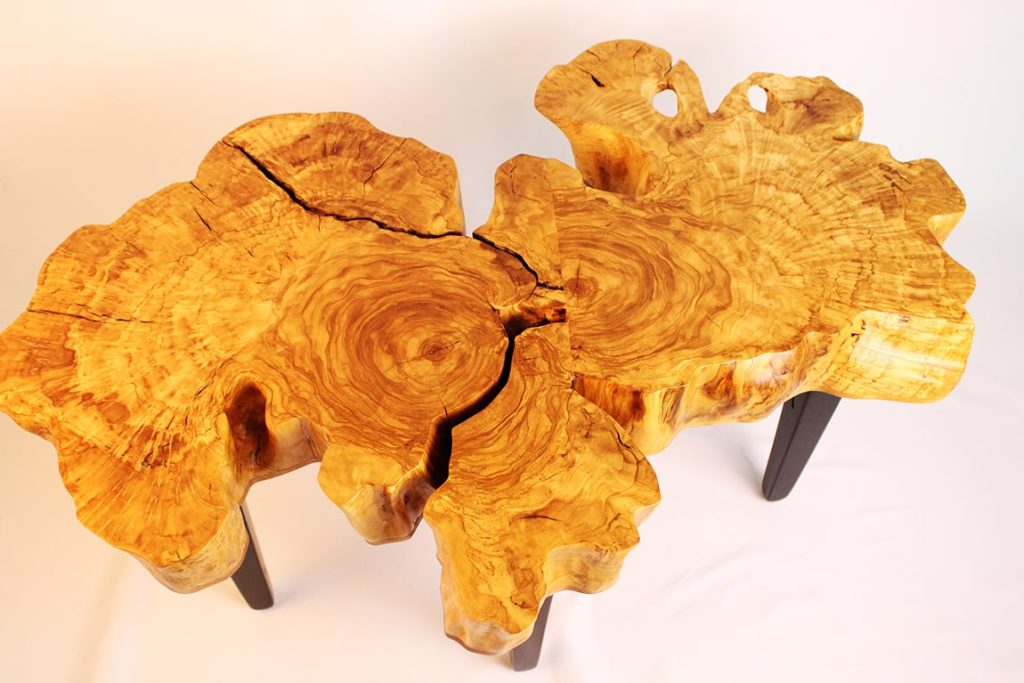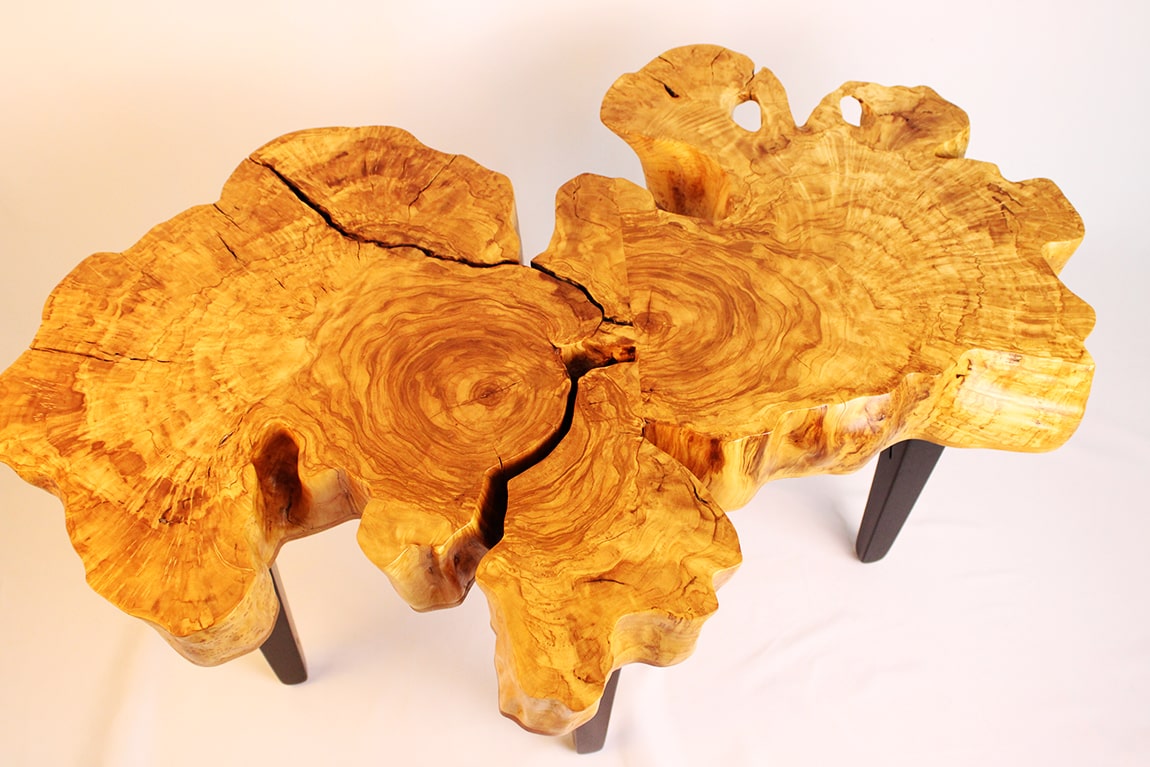 We were told that this piece was selected for their showroom because it has a lot of the characteristics that their clients and customers are currently looking for in décor items. It is a one-of-a-kind piece that has an interesting story behind it. It also has a rustic, yet refined, design, and its organic shape is something that appeals to a lot of their clients in the Jackson Hole area. We think this table would look great in many different styles of homes, from rustic cabins to modern townhomes. We are confident it will find the right home in no time at all!
Even though the table has only been in the Elevated Design showroom for a short time, we've already been contacted by the design team on behalf of their clients about the possibility of commissioning other custom pieces that are similar in style.
We look forward to all of the opportunities that our connection with Elevated Living Design will bring about!
If you are an interior designer of the owner of a boutique that features unique and one-of-a-kind furniture items, we'd love to talk with you! We can work together to produce pieces that your clients will love and that will help bring your interior designs to life!
We are also happy to work directly with homeowners to design the perfect custom pieces for their homes.
Contact us at Smith Farms to learn more, or to talk with us about the custom furniture piece you have in mind. We ship and deliver our custom furniture anywhere in the country.