Summer Olive Occasional Table -
Olive, Cherry, Fig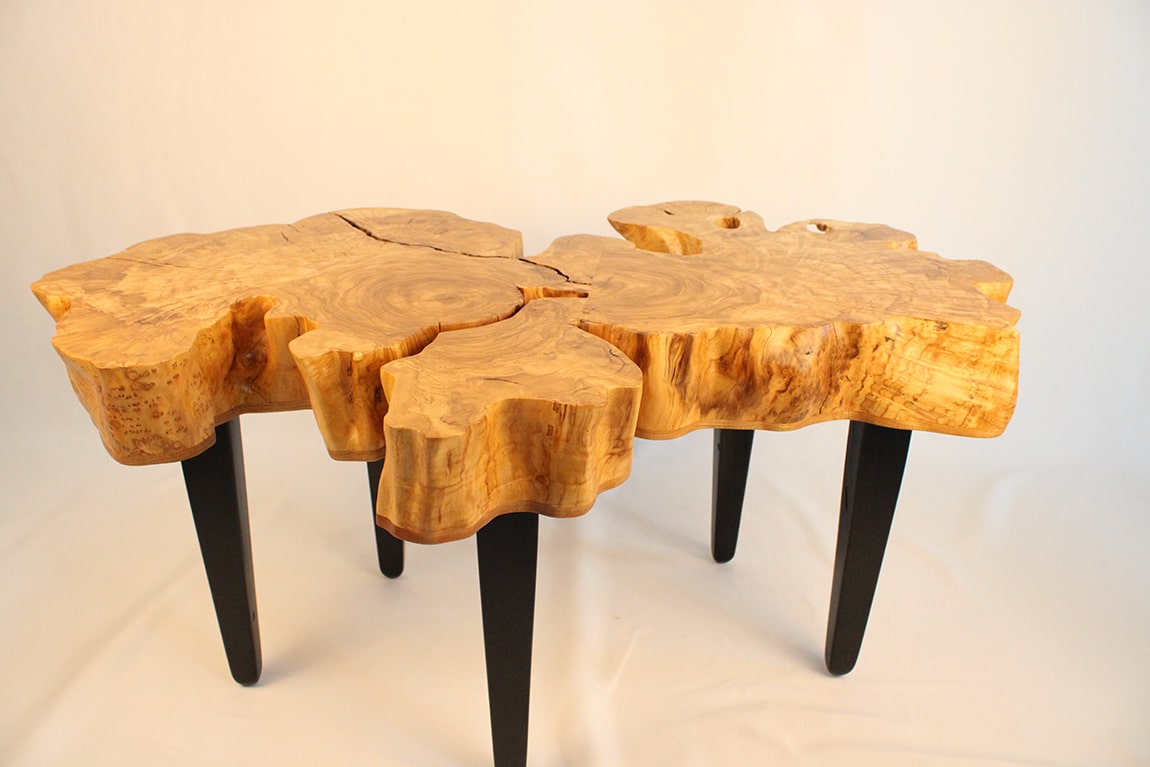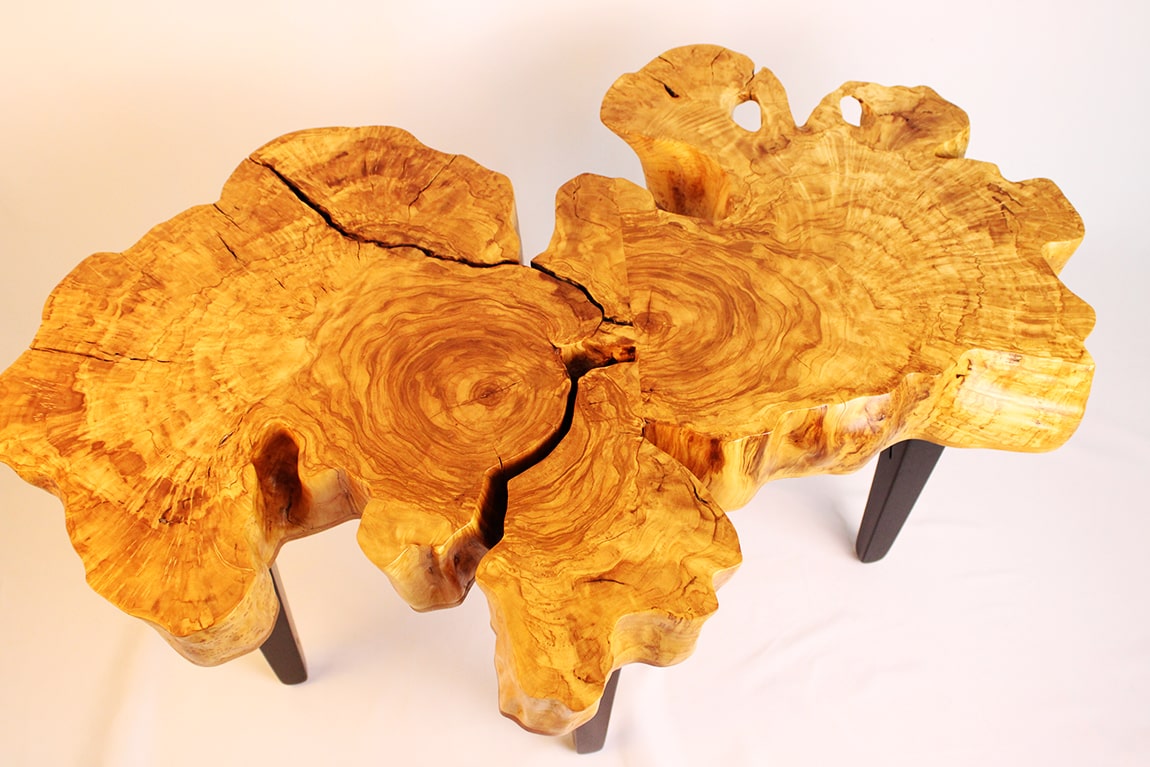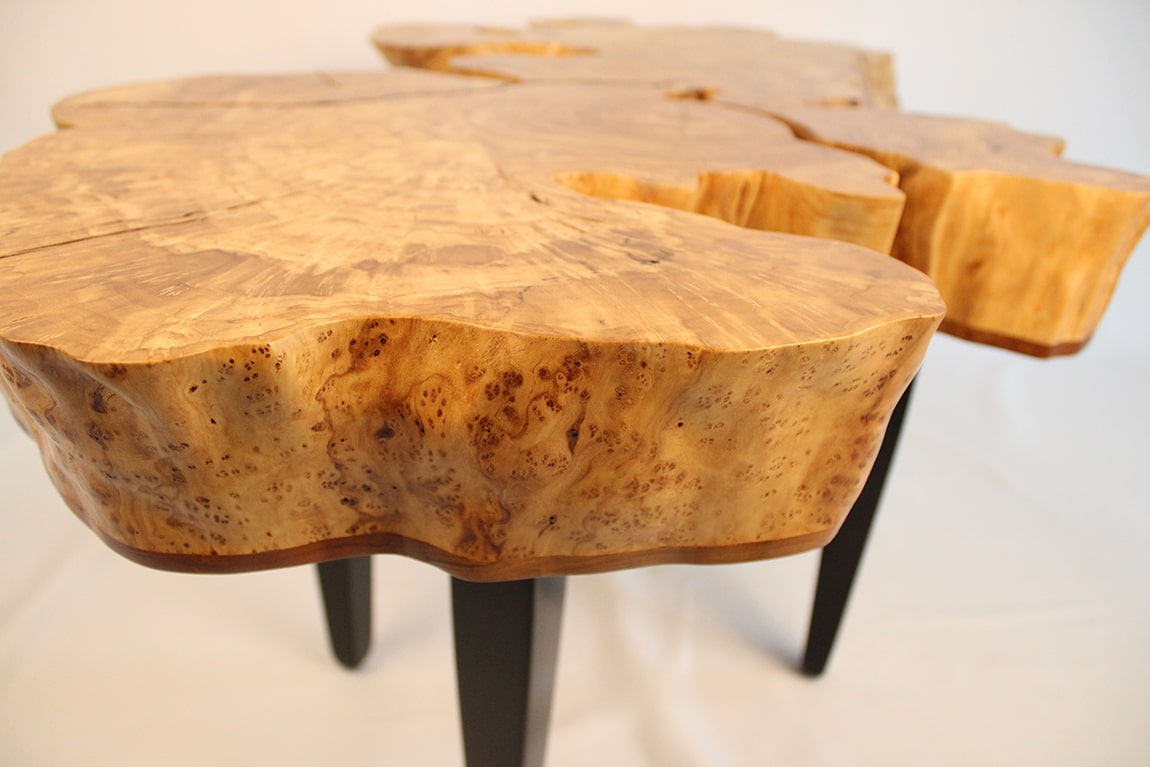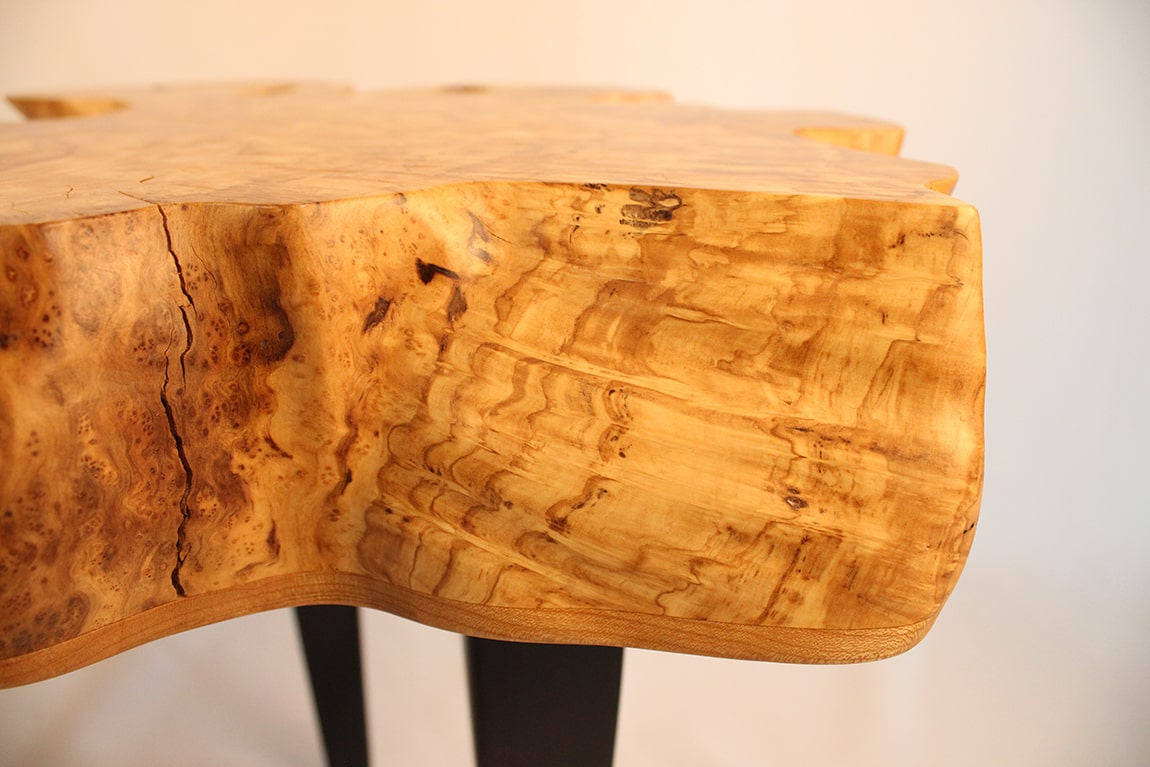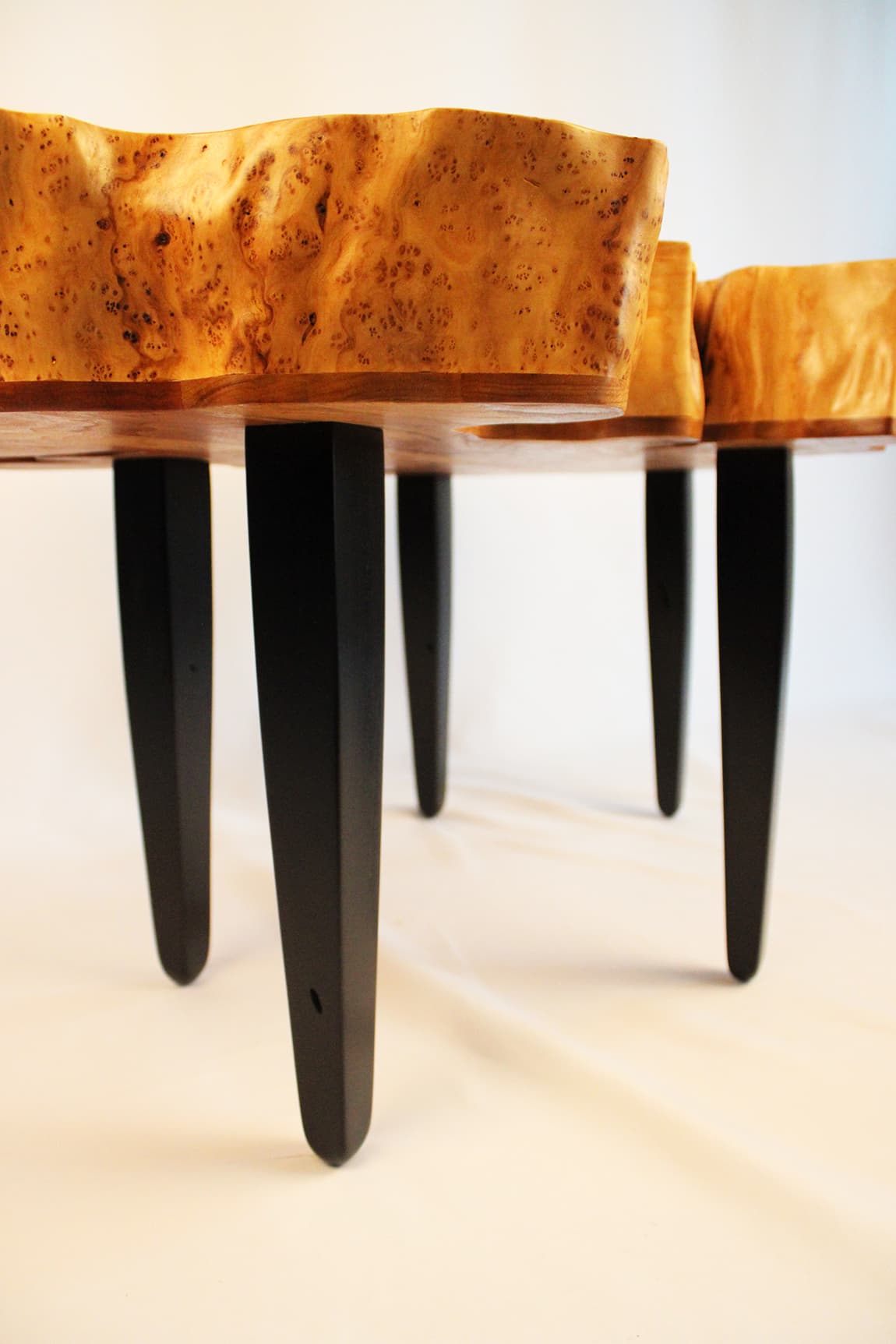 This project debuted at the 2023 Western Design Conference in Jackson Hole, Wyoming. Smith Farms was one of the (13) featured woodworking artists from around the country who were accepted to present a single piece for judging and to be highlighted at the unique 3-day show and sale event where attendees travel from around the nation to meet artists and purchase their works.
This piece is a blending of our functional art and custom furniture approaches wherein we strive to produce something that makes you stop and stare. That inspires wonder, and perhaps makes you feel something.
This table was inspired by a Los Angeles Olive tree that had to be removed after serving as a charming neighborhood landmark for many years. Several sections of the tree were acquired with hopes of continuing its story and featuring its beauty.
The tabletop is made from thick sections of the tree trunk, combined to create a wild, organic shape. To complement the Olive, a thinner section of contrasting Cherry wood was added to the bottom. This layered profile was inspired by the colorful sedimentary mountainsides found in western states like Utah and Colorado.
Over 300 hours of carving and sanding produced a live edge that retains the original shape of the trunk but is now highly refined.
The table is finished with five elegantly tapered legs crafted from Fig wood. They're oriented in a staggered pattern to provide superior stability and ebonized to help keep the focus on the Olive and Cherry top.
Crafted for You
Are you ready to own a quality, American-made piece that's crafted just for you?
Contact us today
to get started!