Urbane Accent Tables -
Argentine Mesquite, Charred Ash
Categories:
Custom Furniture
Functional Art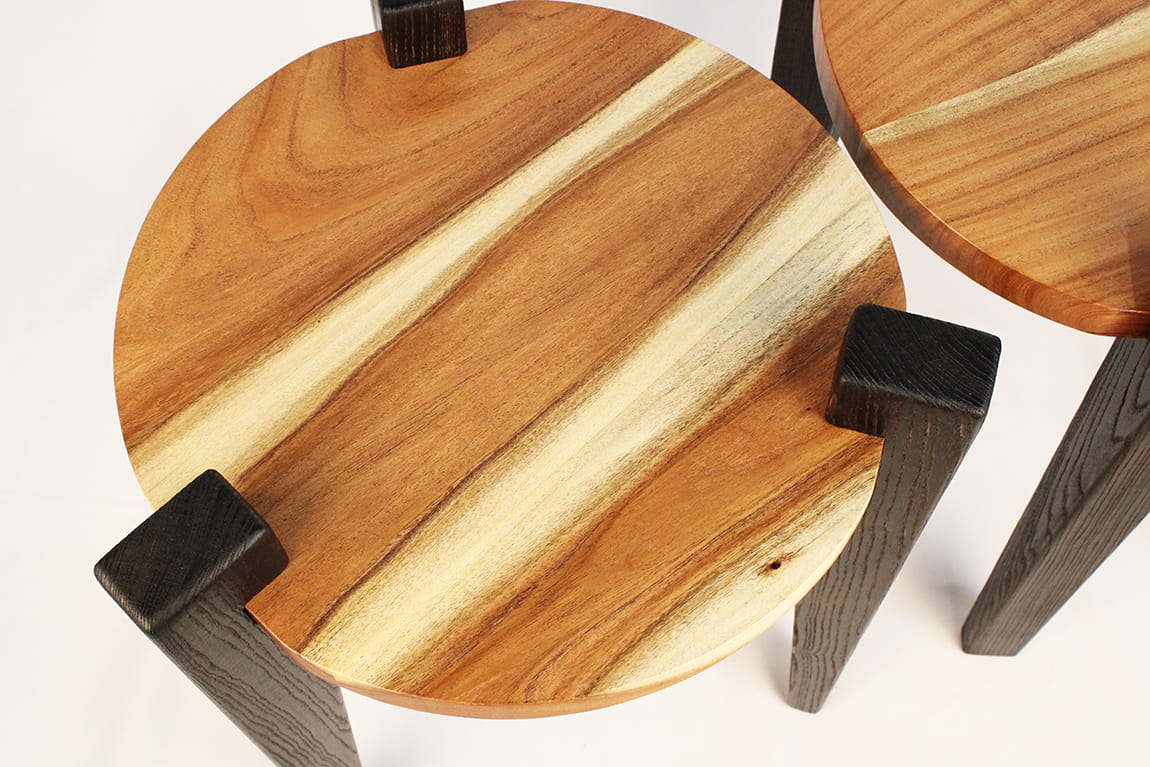 The award-winning Urbane Accent Tables feature a simple design that draws from deconstructivism yet still presents a refined, and highly functional piece of furniture.
The unique design element of these uncomplex tables is the legs. They jut far above the tabletop itself, creating a dramatic look that's the first thing you notice. Although the legs are proportionally large, they don't detract from the table's functionality or take up too much of the useable space.
Made from solid American Ash, the legs are dimensionally stout but have a substantial taper that lightens their look and adds elegance to the otherwise blocky design. To produce the desired look, the legs were torch burned leaving a deeply charred surface, like the ancient Japanese technique of Shou Sugi Ban. The surface of the legs was then aggressively scrubbed with metal brushes to remove the softer wood and accentuate the open grain patterns that Ash is known for.
All six legs were built from a single slab of Ash, and they are attached to the tabletops using a large dado joint that's very strong, requiring only glue and no mechanical fasteners.
The solid tabletops were crafted from a single slab of Argentine Mesquite that provide a beautiful contrast to the dark, chunky legs.
The tables were designed and built in 2023 but the Mesquite slab was responsibly sourced in mid-Arizona in 2016.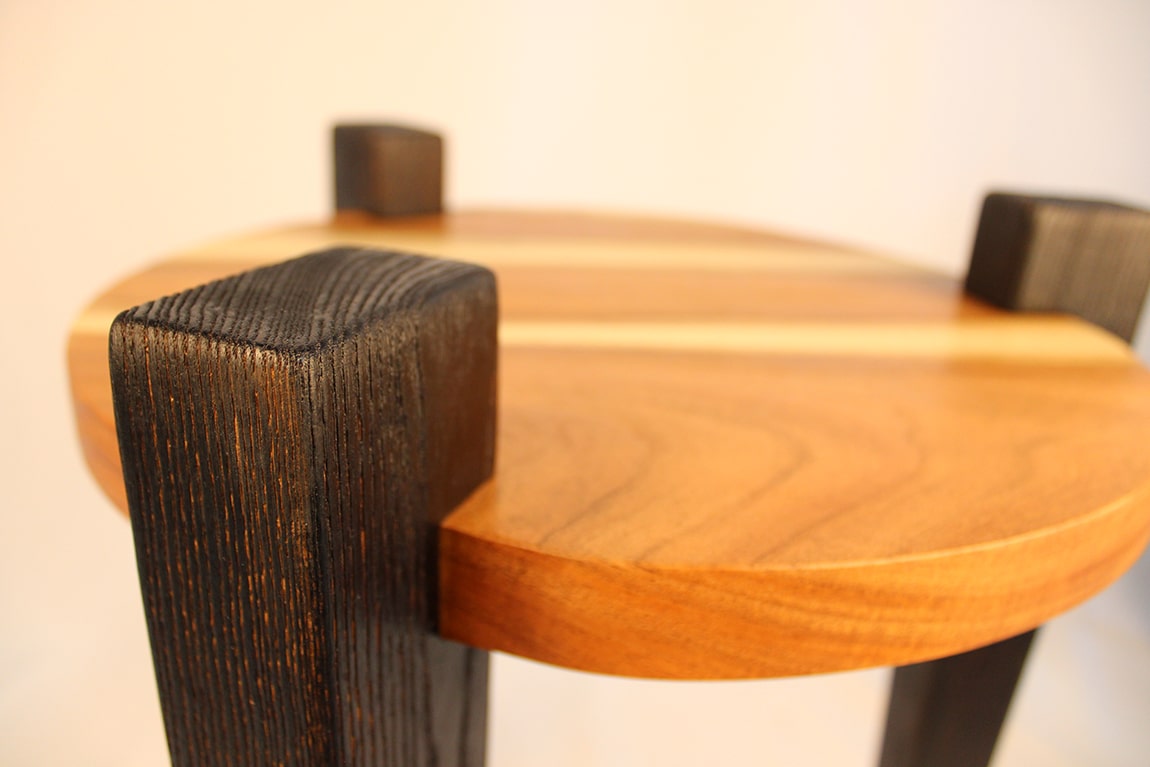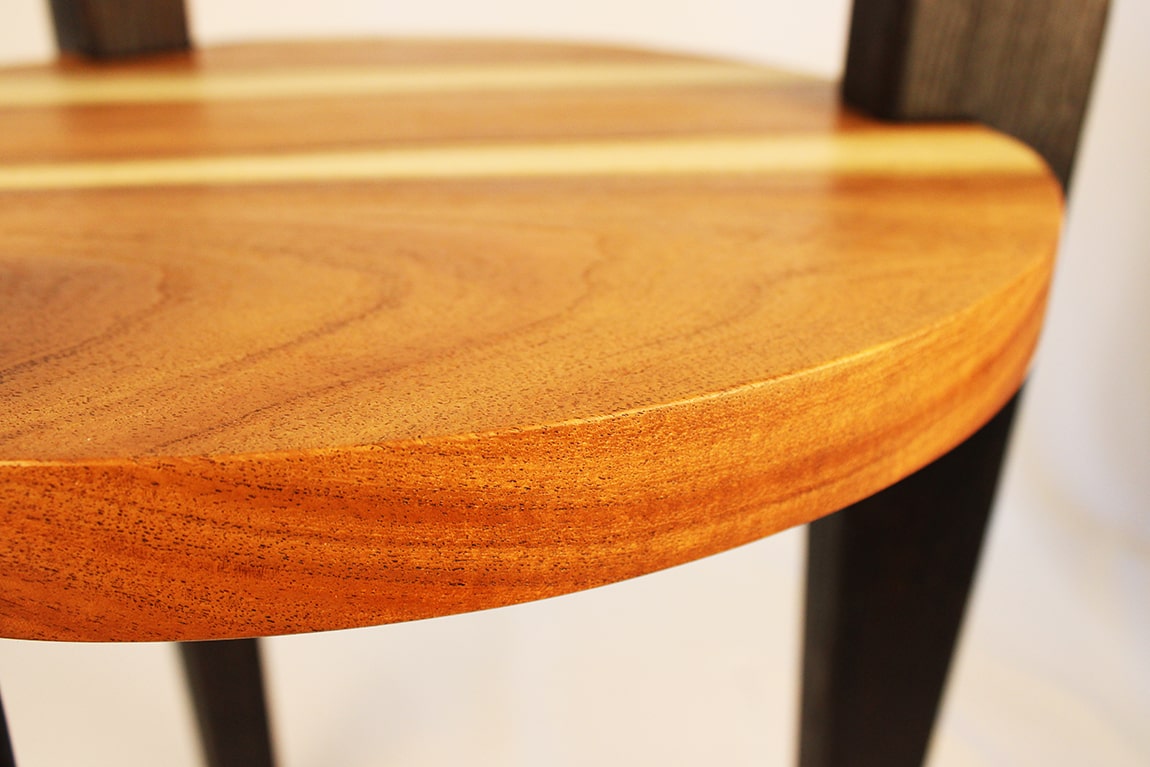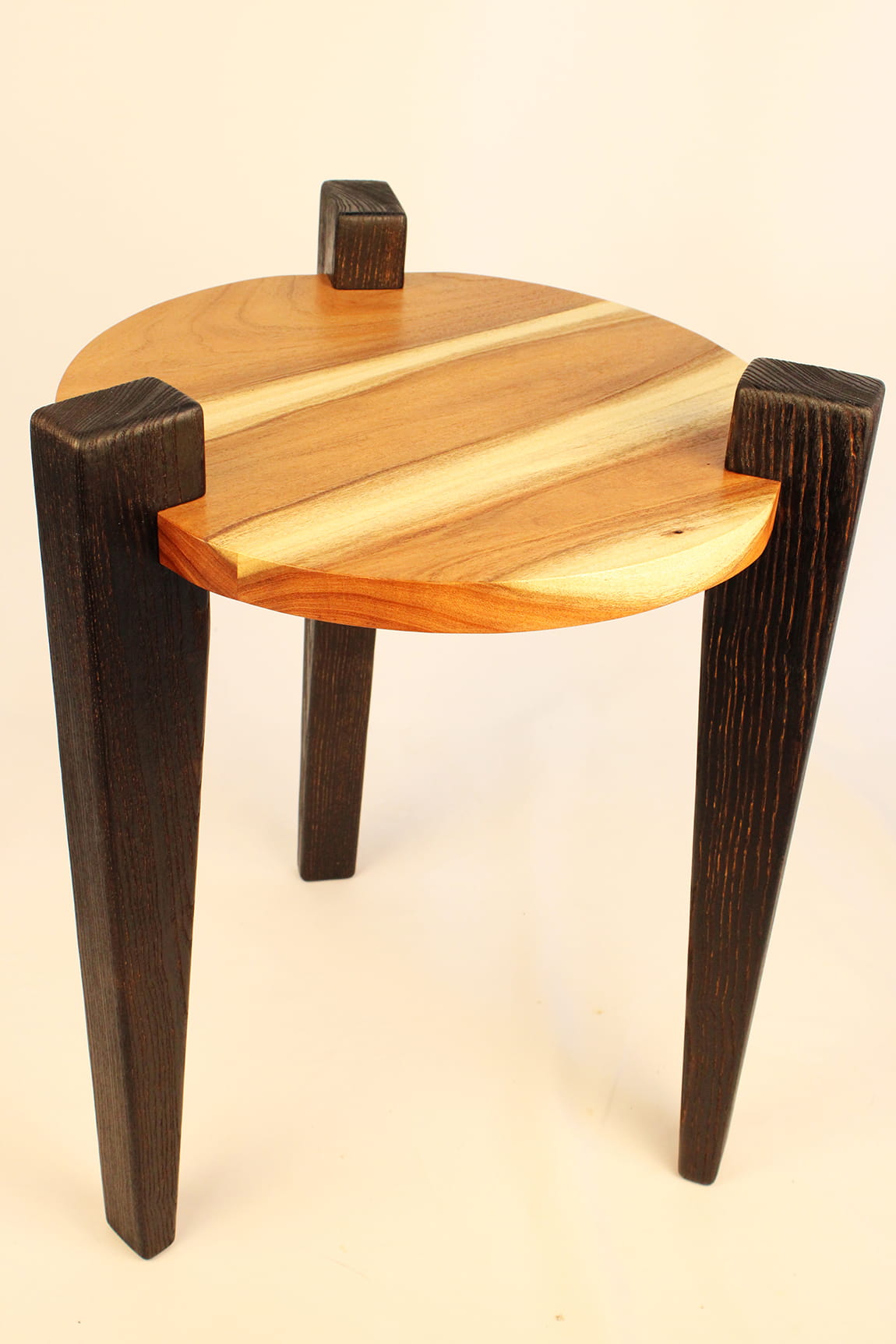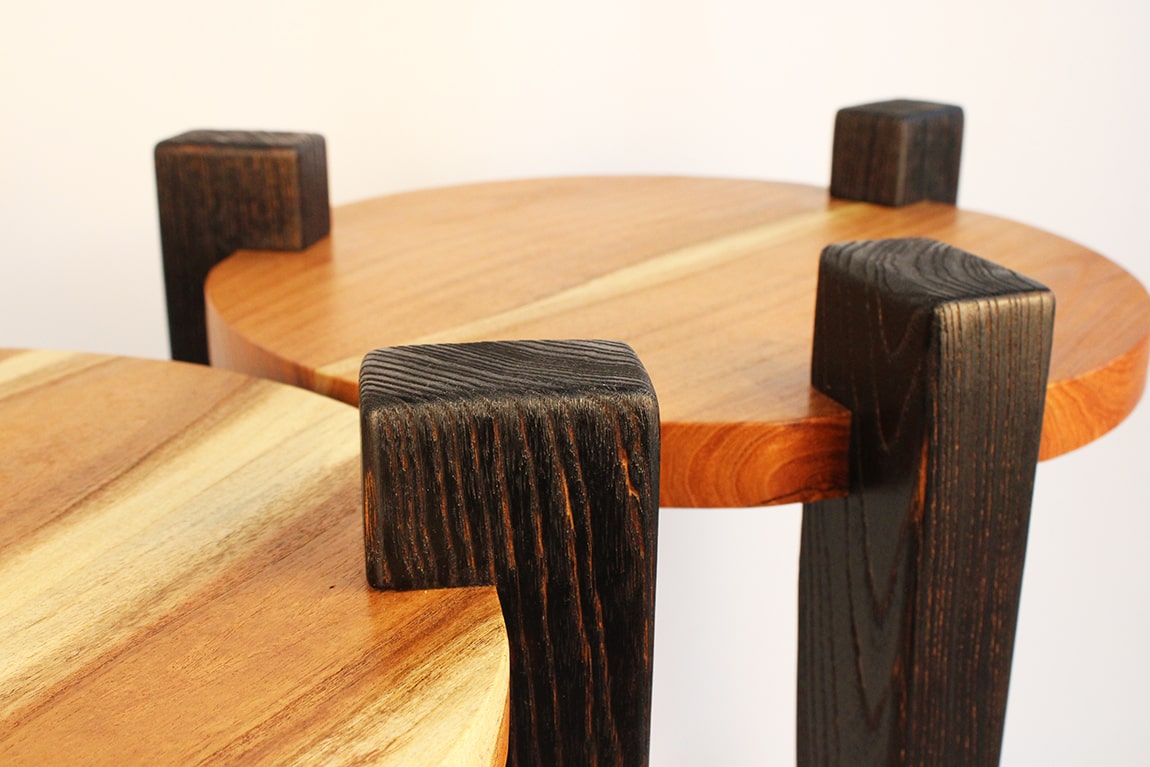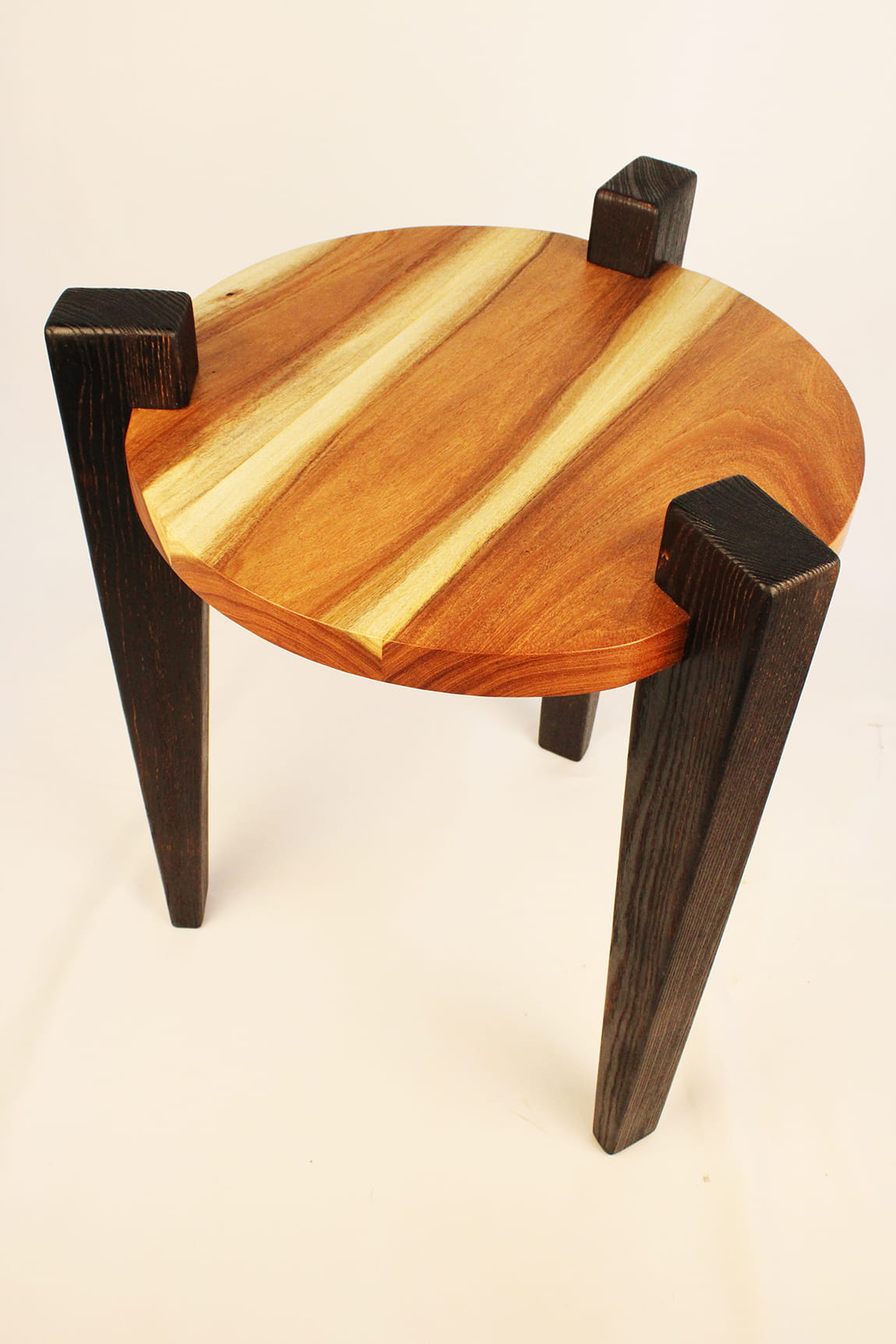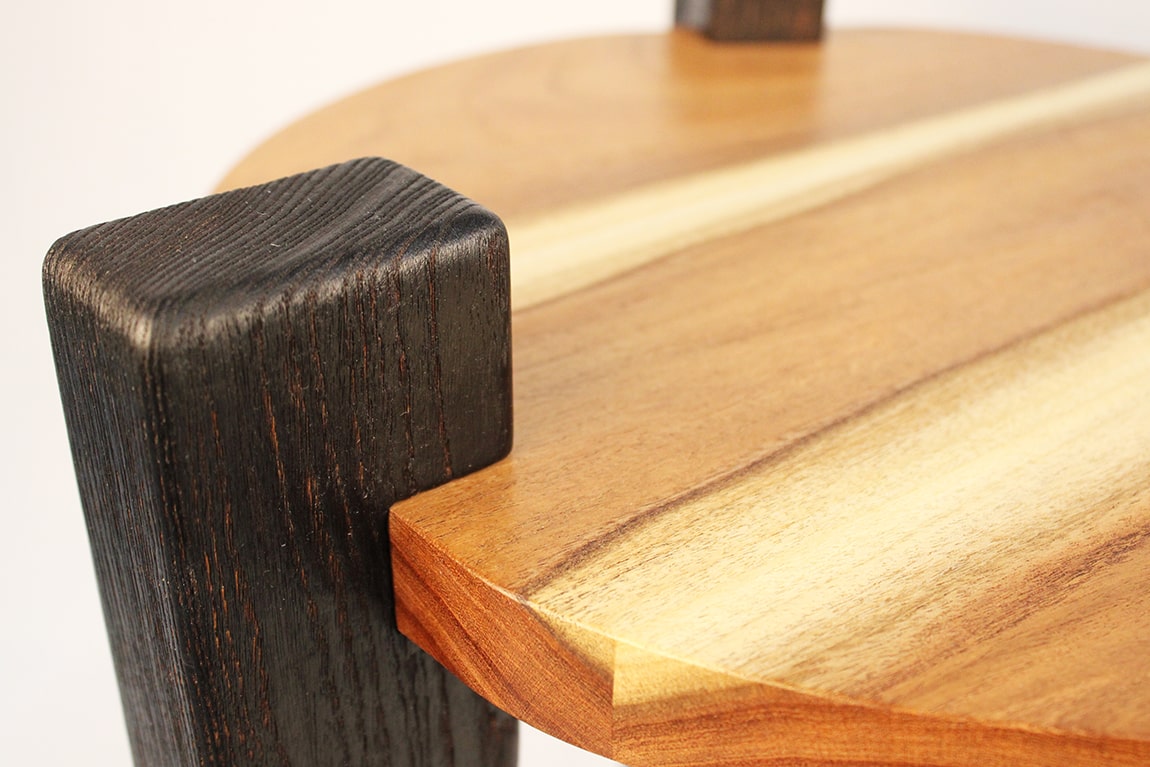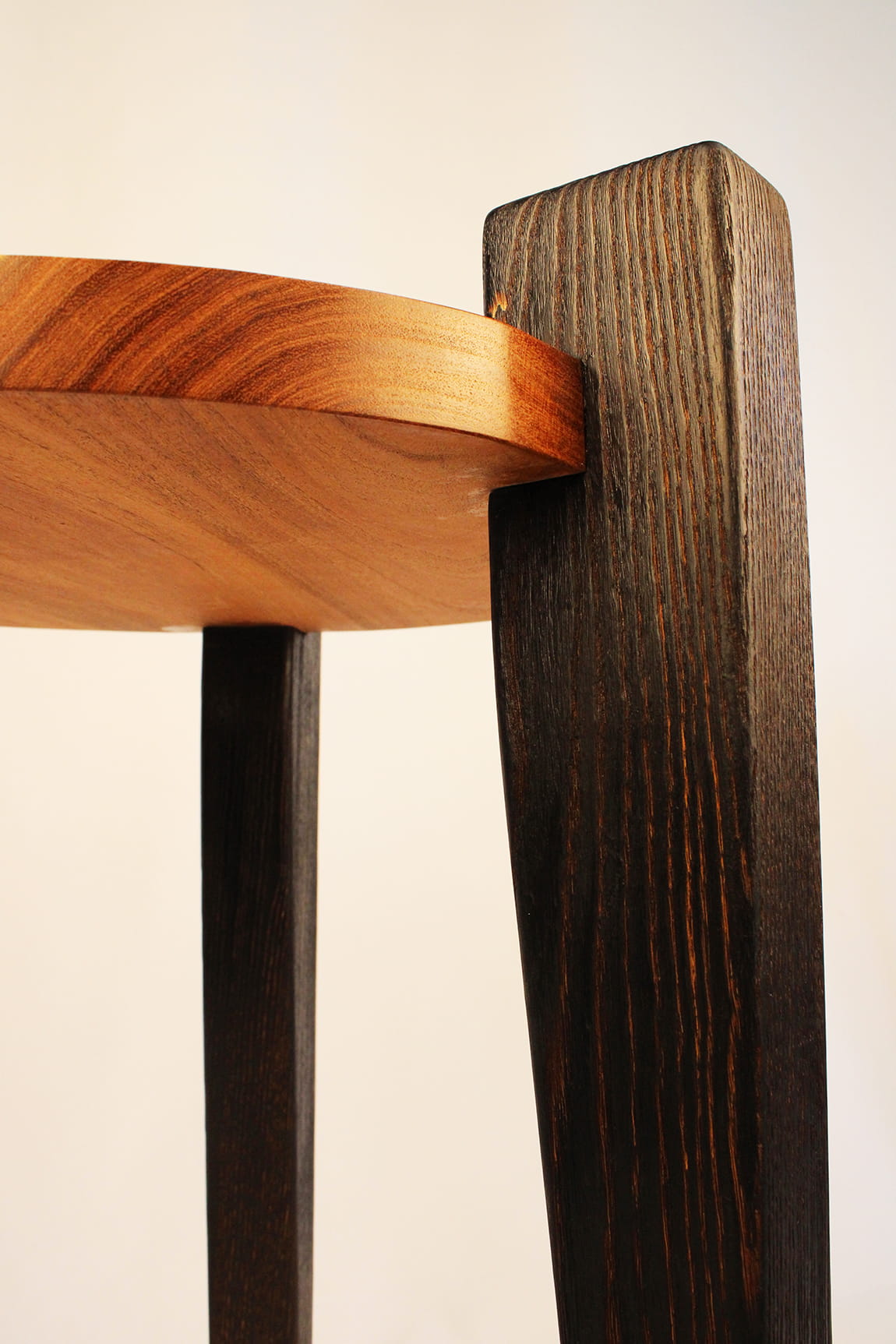 Awards and Recognition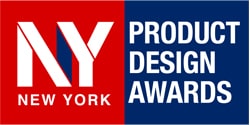 New York Product Design Awards Silver Winner in the Furniture - End Tables Category
Crafted for You
Are you ready to own a quality, American-made piece that's crafted just for you?
Contact us today
to get started!